Boulangerie Auger / Betty Bread
Opportunity details

| | |
| --- | --- |
| Type | Business opportunity |
| Cash Required | $10,000 |
| Total Investment | Up to $50,000 |
| | |
| --- | --- |
| Total Units (Worldwide) | 42 |
| Total Units (Canada) | 42 |
| Total Units (Quebec) | |
| Year Founded | 1949 |
Boulangerie Auger / Betty Bread
Betty offers quality sliced breads and serves most Eastern Ontario and Quebec's major grocery and restaurant chains, as well as several private brands.
This opportunity is only available in Eastern Ontario and Quebec
HISTORY
For over 60 years, the Auger bakery has been a treat for young and old, offering you genuine flavors made from 100% Quebec flour, with no pesticides or chemical agents.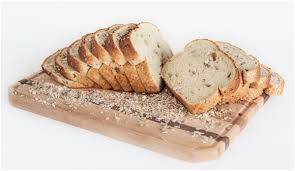 Founded in St-Jérôme in 1949, Boulangerie Auger  has nearly 100 employees and franchisees in Québec and Ontario and offers a variety of quality sliced breads made with flours produced from grains grown exclusively in Quebec. Present in most of Quebec's grocery chains, Boulangerie Auger makes breads for private brands and also supplies many businesses in the restaurant industry.
Since 2018, Boulangerie Auger is the owner of the iconic Betty bread line. This acquisition has enabled Boulangerie Auger to expand its reach in Quebec and in the Ontario area.
Established in 1932, the Betty brand is present on the Eastern Ontario and Quebec territory. Betty offers quality sliced breads and serves most of the territory's major grocery and restaurant chains, as well as several private brands.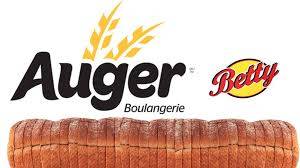 OUR QUALITY
We are committed to offering the best bread on the market as well as the best service in the industry. Our entire team is actively involved in developing and marketing the best products in the industry and maintaining the highest level of service recognized by our customers as the best in the industry.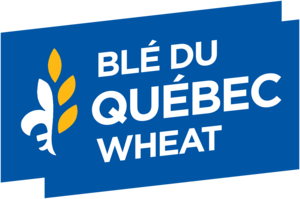 We are proud to offer retailers and consumers a bread that is healthy and locally-produced. All our breads are made with flour that comes from Quebec wheat, and contains no pesticides or chemical agents. This wheat is ground and aged at the Soulanges mill in the Valleyfield region. The fact that every step in making our bread takes place in Quebec, thus reducing greatly all transport-related resources, makes the operation environmentally friendly. The only baker with the « Aliments du Québec » certification, Auger offers a bread that contains less chemicals and is more ecological, with the best nutritional value, a great taste and a texture that is favorably comparable to commercial breads.
WHAT IS THIS ABOUT
The average initial acquisition cost of a franchise varies depending on the region, the revenues and a number of other factors. The day starts between 3:00 a.m. and 4:00 a.m. at an assigned location in Eastern Ontario or Quebec. You need to be a morning person !!!
You will need to manage timelines for delivery and service, as well as to maintain accurate inventory management and establish expectations around ongoing communication with key stakeholders.
All of the bakery products ordered in advance arrive to be sorted at the warehouse by the shipping clerk.  Once sorting is complete, you will leave the depot and start your day.
You will offer on time service to all customers, merchandising support, daily communication with customer on execution plans and a high level of accuracy as it relates to inventory management.
THE IDEAL PARTNER / FRANCHISEE
You want to run your own business and be in control of your own destiny in Eastern Ontario or Quebec

You have excellent knowledge of your community 

You enjoy fostering great relationships with people

You are actively working to keep service excellence and customer satisfaction alive and well

You have strong leadership and negotiation skills

You are ready to invest time to develop your own business

You have a clean credit report, clean driving history, and no criminal record
For more information, simply complete the form and one of our representatives will be in contact with you.